Who we are
OxEd and Assessment Ltd (OxEd) is a University of Oxford spinout company launched to take the research of Professor Charles Hulme and his team through to practical application in schools.
We create educational assessment apps and interventions which improve educational outcomes for children. Developed by the same research team responsible for the Nuffield Early Language Intervention (NELI) programme.
The founders
Charles Hulme
Founder and CEO, OxEd and Assessment
Charles is Emeritus Professor of Psychology in Education, University of Oxford, Professor of Psychology, Oxford Brookes University and a Professorial Fellow at the Australian Catholic University. Formerly Professor of Psychology and Education in the Department of Education and William Golding Senior Research Fellow at Brasenose College, University of Oxford.
Charles is an expert on reading, language and memory processes and their development (see publication list). He has developed a number of effective language and reading interventions. Charles is a Fellow of the British Academy, Fellow of the Academy of Social Sciences and Fellow of Academia Europaea. He has received numerous awards for his research including the Distinguished Scientific Contributions Award of the Society for the Scientific Study of Reading (2019) and ranked one of the top psychology scientists in the world (2023).
Maggie Snowling
Founding Director of OxEd and Assessment
Maggie is Professor Emerita of Psychology, University of Oxford and a Professorial Fellow at the Australian Catholic University. Formerly President of St. John's College, Oxford where she continues as a Research Fellow.
Maggie is a world-renowned expert on children's reading and language difficulties (see publication list). She served as a member of Sir Jim Rose's Expert Advisory Group on provision for Dyslexia in 2009. Maggie is a Fellow of the British Academy and Fellow of the Academy of Medical Sciences. She was ranked one of the top psychology scientists in the world in 2023. Maggie was appointed CBE for services to science and the understanding of dyslexia in 2016.
Gillian West
Director of OxEd and Assessment
Lecturer in Language Sciences: Development and Disorders at University College London (UCL).
Gillian was a researcher and lecturer at the Department of Education, University of Oxford until Spring 2023. Her research focusses on language and interventions for children of different ages and the development of language assessments. She is currently working on the development and evaluation of an early language enrichment programme for children in nursery schools. She completed her PhD at UCL, investigating the relationship between memory processes and children's reading and language skills.
The OxEd team
George Ulmann
Managing Director
George's experience working in education spans from running a tutoring agency to being a school governor. As a strategy consultant, he has worked across the public sector and with education providers. In his last role at MedShr, George was COO and part of the founding team, building a medical education platform to 2M members and leading international expansion to >130 markets.
Joe Lowe
Chief Operating Officer
Joe has over 2 decades' worth of experience managing multi-scale projects for commercial, domestic and public-sector IT service and support across the UK and beyond. He specialises in data-management, security and compliance, networks and digital infrastructure.
Harley Richardson
Chief Product Officer
Harley has worked for over 20 years in international digital education publishing, developing award-winning primary and secondary school services for companies including Espresso and Discovery Education, with a focus on user experience. He writes regularly on the history of education.
Sue Lowe
Operations Manager
Sue has a BSc (Joint Honours) in Applied Psychology and Sociology. She has worked as project manager for a range of environmental organisations, including the roll-out of biodiversity software and a web-based global database of certified forest products.
James West
Finance Manager
James is a qualified Chartered Accountant and a member of the Institute of Chartered Accountants (ICAEW). James has 30 years of post-qualification experience working in Finance Director and Financial Controller roles within a range of corporate and commercial environments.
Andrew Mendoza
Board Advisor
Andrew is an experienced adviser to founders, management teams and investors to companies in the digital media and technology space. Over the last few years Andrew has worked with a number of innovative edtech businesses, focused on language and literacy.
Sarah Hearne
Research Officer and Project Manager
Sarah holds an MSc in Social Cognition and a BSc (Hons) in Psychology. At the University of Oxford she worked on research into the effectiveness of the Nuffield Early Language Intervention (NELI) using LanguageScreen, and also supported the rollout of NELI to thousands of schools across England. Sarah now manages and develops online training and supports OxEd's engagement with schools in the UK and internationally.
Mariela Rios Diaz
Research Officer and Project Manager
Mariela holds an MSc in Developmental Cognitive Neuroscience and a BA in Psychology. She has worked as a teacher and TA for over a decade and in educational research for over 5 years, in Mexico and the UK. At the University of Oxford, she investigated the long-term impact of NELI and the efficacy of NELI-Nursery. She is also a school governor at a local school.
Fiona Undrill
Research Officer and Project Manager
Fiona originally trained as a primary school teacher. She holds an MA in Children's Literature, and professional qualifications to assess and tutor children with dyslexia. For most of her career, Fiona has worked in educational publishing, developing primary literacy resources for schools.
Fiona Silley (née Duff)
Research and Development Officer
Fiona completed her PhD in Psychology at the University of York.  She subsequently worked as a Research Fellow at the University of York, and as a Research Associate at the University of Oxford.  Fiona's research has focused on reading development, disorders and interventions – with a particular interest in the role of oral language in learning to read.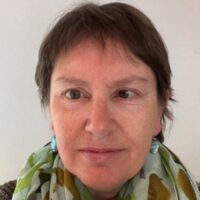 Kate Humphreys
Research Officer
Kate holds an MSc in Neuroscience and Education from the University of Bristol.  She completed her PGCE over 20 years ago and has worked in the UK education sector ever since.  She's been a preschool practitioner, class teacher, dyslexia tutor/assessor, SENCo and university lecturer.  She is passionate about the importance of early years education.
Dr Mihaela Duta
Research and Data
Mihaela is a Research Associate & Senior Research Software Engineer at the University of Oxford. Her software development focuses on translational research. She also conducts research in neural network models of language-mediated attention (see full profile).
Ina Skronska
Support Team Operator
Ina has a degree in Speech and Language Therapy and Applied Linguistics with Audiology from the Marie Curie-Sklodowska University and has experience providing Speech Therapy directly to children along with extensive service and support experience.
Kevin Price
Support Team Operator
Kevin has a BA in Journalism and Media from Coventry University. He has more than ten years' experience in consumer service with a specialist focus in complaints handling, conflict resolution and adjudication.
Rob Jones
Support Team Operator
Rob has over 9 years' experience in customer service and began his career in this via an apprenticeship in Retail. He has been involved with the technical support for NELI for over a year and has recently been promoted and joined the OxEd support team.